Moe Miyamoto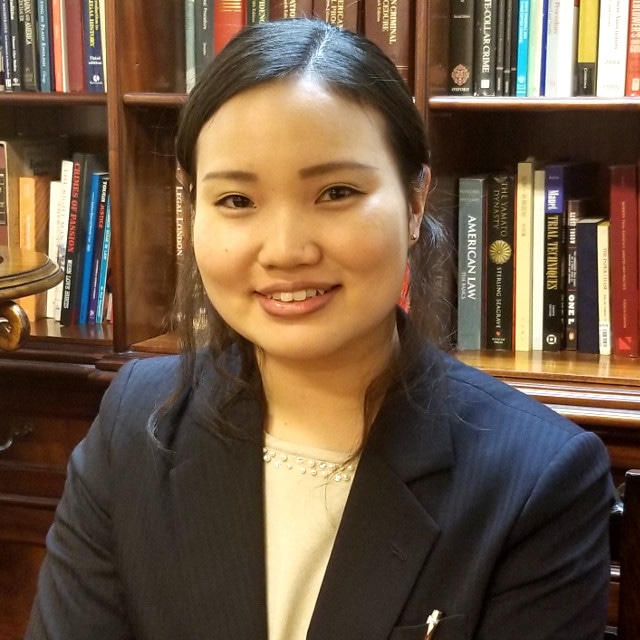 My name is Moe Miyamoto, and as an attorney at Nakamura International Criminal Defense LPC. I am mainly concerned with handling international clients' cases. Striving to ensure that foreigners in Japan receive more equitable treatment within the Japanese legal system, I have dedicated myself to providing the most professional representation for both my Japanese and foreign clients.
I believe that being able to communicate and discuss issues directly in the language that clients are most comfortable with, is incredibly important as it allows me to be better equipped with the knowledge and understanding to mount the strongest and most professional criminal defense for my foreign clients.
I constantly see the relief in foreign clients and their hope build when they are able to easily communicate with me in English during my consultations and / or visitations.
The results I have achieved for my foreign clients include:
-a decision of no indictment by the prosecutor after the completion of investigation;
-the granting of a suspended sentence which enabled the client to return to their home country;
-bail granted (*It can be extremely difficult for foreign national suspects to be granted bail.) ;
-the lifting of a detained client's communication ban;
-a ruling of no rehabilitation measures in a juvenile case.
I also understand the amount of stress of having a family member or loved one being detained by the police in a foreign country and not being able to communicate with them. To this end, I endeavor to give clear, concise and up-to-date information regarding my client's situation to those family members / loved ones.
If you require legal assistance or advice in regards to any criminal legal matters in Japan, please contact me for a consultation.
Educational Background
Keio University Law School
Waseda University, School of International Liberal Studies
International and English Language Background
Lived in Finland as an exchange student at University of Helsinki
Participated in a language training program at Hawthorn-Melbourne English Language Centre in Australia
Visited the City of Medford, MA in United States as an exchange student
Achieved Eiken Grade-1 (The highest level of a national English proficiency test)
TOEIC score of 990
Bar Admission
Japan (Tokyo Bar Association)